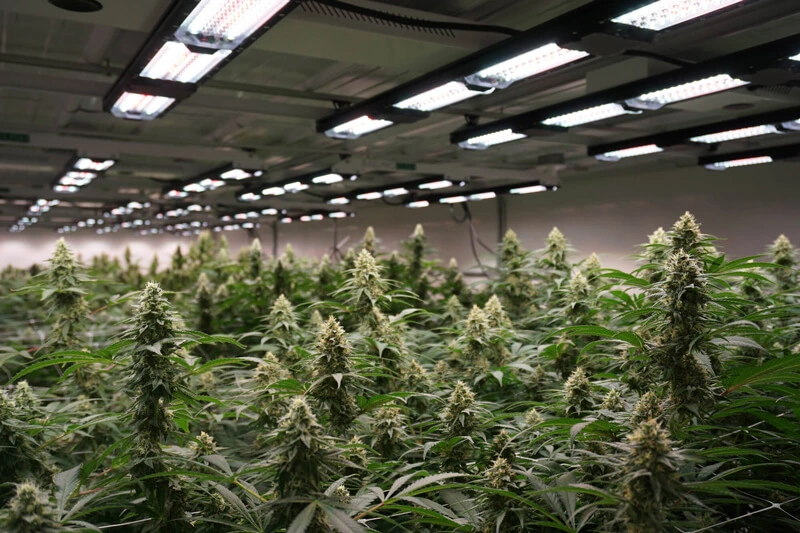 PuraFlos/Hypha
Scynce user for 2 years
Name: PuraFlos/Hypha
Location: Michigan, USA
Licence: Michigan AU/MED
Grow style: Craft Cannabis: Multi-Tier
Focus: Organic, Health and Sustainability
Find us: on IG @hyphagrown
PuraFlos/Hypha is a cannabis cultivation company owned and operated by growers who are focused on health and sustainability.  Our facility and cultivation system were designed to reduce waste from production through composting and water recovery systems.  Hypha cannabis is grown in organic living soil beds that mimic the soil found in nature, allowing our plants to thrive when fed filtered water alone.  Our team is committed to delivering a superior organic product that is clean, just as mother nature intended.
One of our biggest challenges has been educating consumers about the differences between organic cannabis, grown in healthy living soil, and cannabis grown using traditional methods with salt-based nutrients.  We often get feedback that our organic cannabis has a more distinctive flavor/aroma and a smoother inhale/exhale experience.
We chose Scynce over other LED grow lights for their spectrum tunability, wireless control, and individual lenses on each diode. Currently we use both the Raging Kush and Raging Kale lights, which have performed above our expectations in both our 2-tier flower rooms and 3-tier veg room.  The quality of the lights is also on par with their customer service.  When we ran into an issue, one of the field support technicians drove over 5 hours to help us out on sight. Overall we couldn't be more pleased!