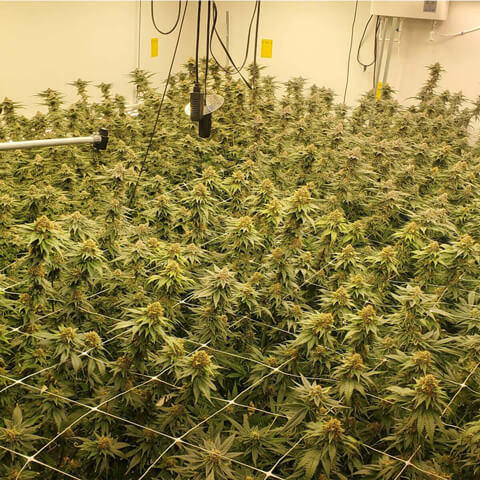 Solventless
Scynce user for 3 years
Name: Solventless BNV
Location: California, USA
License: Class A Medical
Grow Style: Craft Cannabis - Indoor Single Level
Focus: Craft Cannabis & Hash Oil Extracts
Find Us: www.solventlessbnv.com
I was lucky enough to have my growing journey began with a mentor who taught me to approach everything from a science-based research perspective. This has allowed me to set myself apart from the typical home grower in that I don't like to rely on "bro-science," "forum science," or anecdotal evidence when it comes to cultivation. I enjoy the process of learning the fact-based science behind cultivating cannabis. More importantly, I enjoy and am known for, being transparent about that learning process. openly sharing my journey allows others to save precious time and resources in their journey to becoming a successful cultivator. I strive to set myself apart from other home growers by going the extra mile that most home growers wouldn't. I constantly strive to improve my knowledge and my application of said knowledge in the grow room by improving my equipment as well as my practices grow after grow.
Our current focus is on dialing in the R&D process; figuring out how different light recipes affect different cultivars in terms of plant growth, trichome structure, and essential oil production. Identifying the necessary data points and then aggregating and correlating that data across multiple cultivars in multiple gardens, and grown various ways by various growers will eventually enable cultivators everywhere to make informed decisions about the light recipes they can use to achieve specific results (dry flower yield, ice water extract yield, etc).
We use growing techniques that push the limits of resin and terpene production in the plant to ensure we are getting the most out of each cultivar while also pushing processes that will maximize the yield and overheads to make the process incredibly efficient as well. The bulk of how we accomplish this is with targeted spectral processes like cryptochrome signaling, emerson effect and phytochrome transition period, as well as focusing on running a DLI of around 35 to ensure that the intensity of the light is not degrading precious trichomes and terpenes while still providing the plant with the light it needs to achieve the desired yield. I've grown under HPS, MH, CMH, and various 'blurple' and full-spectrum LEDs. Since switching to Scynce LED I have noticed a significant visible increase in trichome production, trichome structure, and overall plant health, which all equates to higher-yielding hash runs at the end of it all. I've been able to truly maximize my output from a relatively small growing space while increasing quality - a true win/win situation!
I chose to partner with Scynce LED because of their innovative approach to lighting. The fully customizable spectrum tuning, built-in light recipes, and powerful optics provide all the tools I need to cater to any cultivar, in any stage of growth. As a one-man-show, not having to swap out lights in a cramped grow space to achieve the best results is priceless. More importantly, the innovative spectrum tuning allows me to fine-tune light recipes for all of my various cultivars to maximize hash yields and hone in on desired terpene profiles for each cultivar individually. As a single source hash maker, Scynce LED opens the door to limitless possibilities that no other light company has/can.