Lighting & the Four Pillars to Cultivation Success
(and why they matter)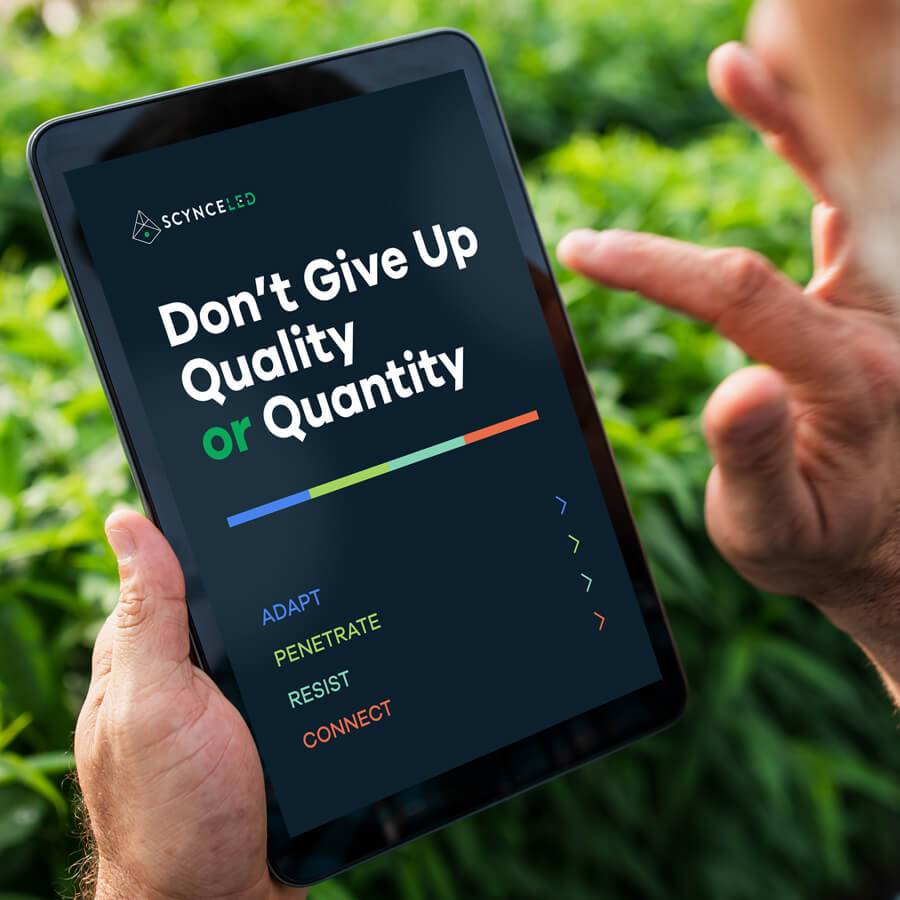 Light is the single most influential factor in how plants grow. If you don't control all aspects of the light you are feeding your plants then you aren't maximizing the potential value of your crop's yield.
That means reducing ROI and taking money out of your pocket. Whether it's quality, quantity or both that you are shooting for, we've written this short e-book to help educate and guide you on the path to your greatest success.