THEIA WIRELESS NETWORK CONTROLLER
Theia (thee-uh) is our digital control dashboard designed with the grower in mind. It's quick and easy to set up with intuitive buttons that let you quickly find what matters most. Our internet dashboard and mobile app (both Android & Apple) keep you connected from wherever your travels take you. If there's romance between light and crop, Theia would be the DJ.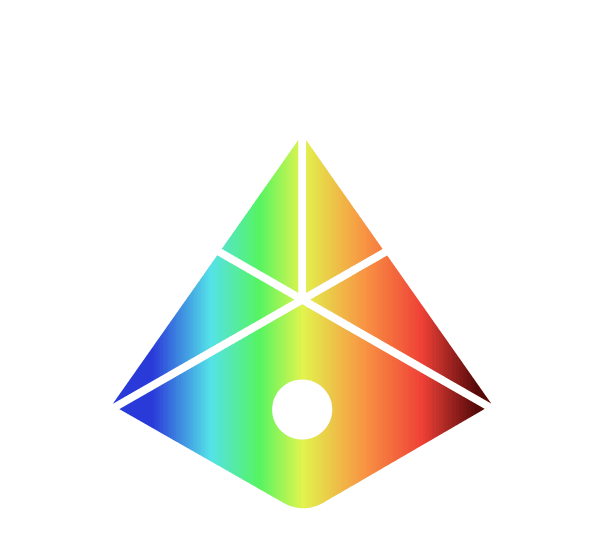 Theia gives you complete control over all of the lights in your facility.
Now that's smart!
INTENSITY
Control the energy your light is emitting from 0-100% with dim-to-zero capabilities.
SPECTRUM
Design your own custom lighting experience with complete control over which color channels are on at what percentage.
CONTROL
Take control via Theia Stratus our Android and Apple app or through Theia Cirrus, our web based interface where you can access control from anywhere at anytime!
SCHEDULING
Set the on/off time and add in features like a sunset & sunrise ramp.
RECIPES
Create and upload your own personal lighting recipes to give your plants exactly what they need.
SIMPLICITY
Connect wirelessly through our mesh network to gain complete control over 1 or a group of 10,000 lights.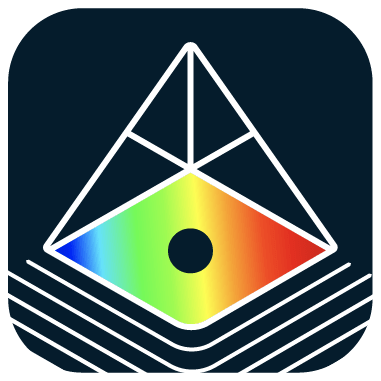 THEIA STRATUS
"Minimalistic, intuitive and beautifully designed, the Theia Stratus app allows you to control every aspect of your lights"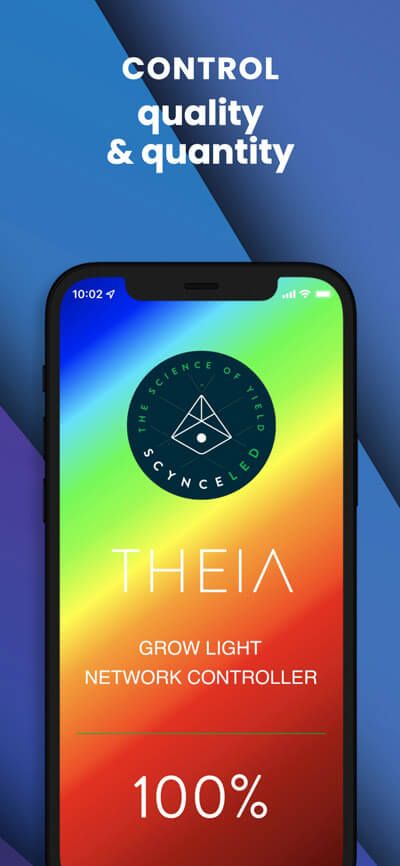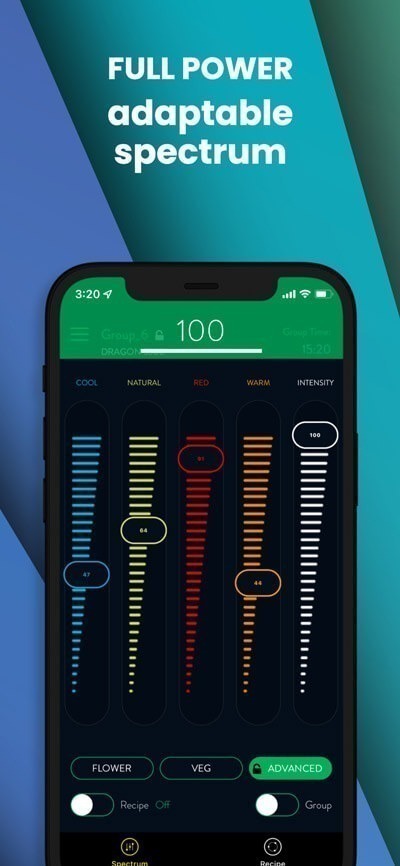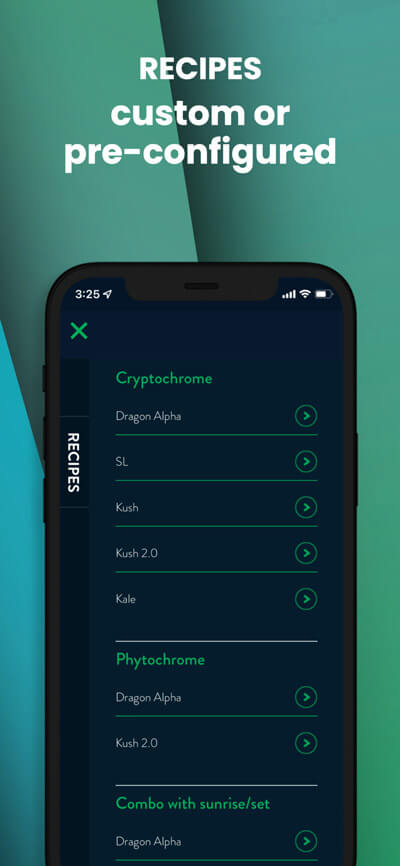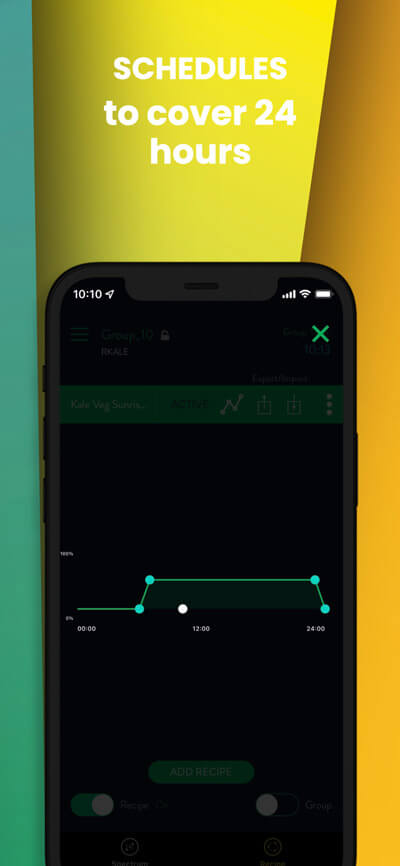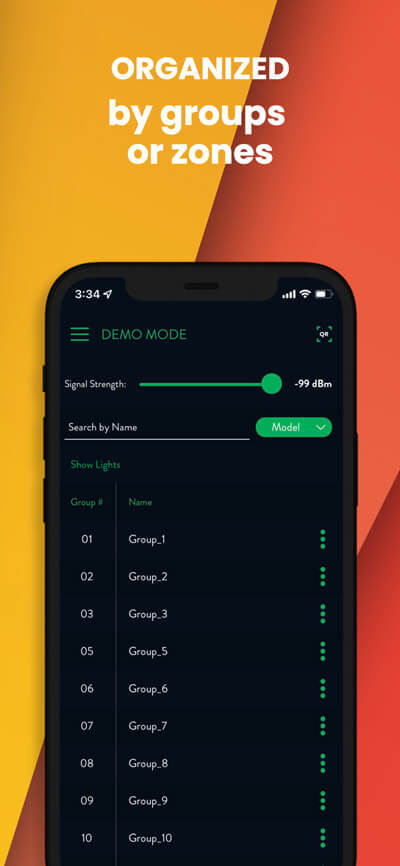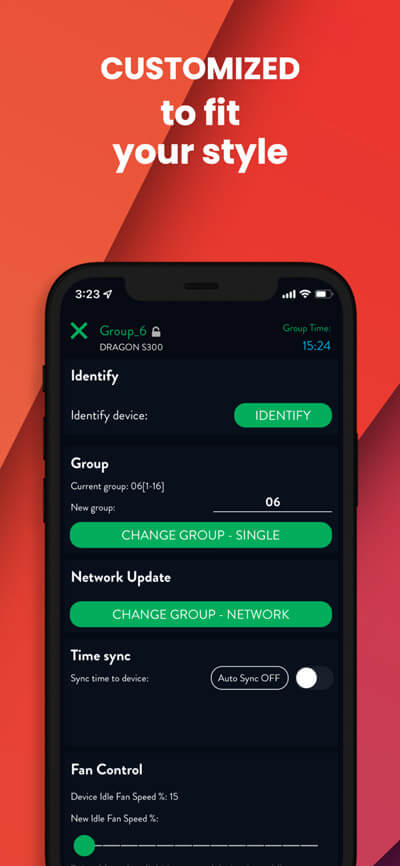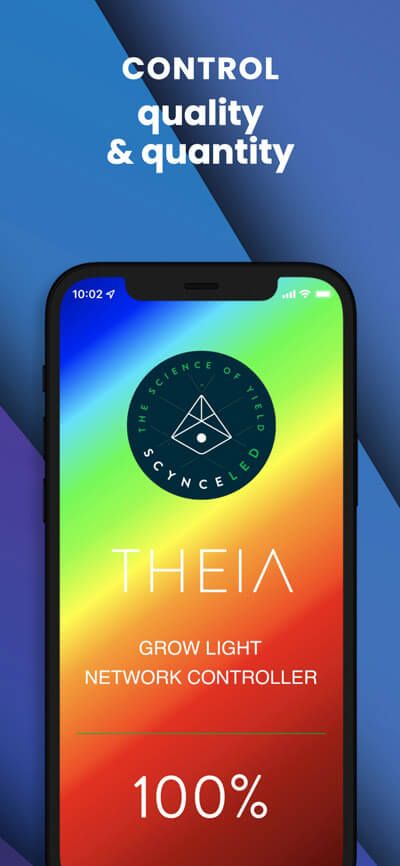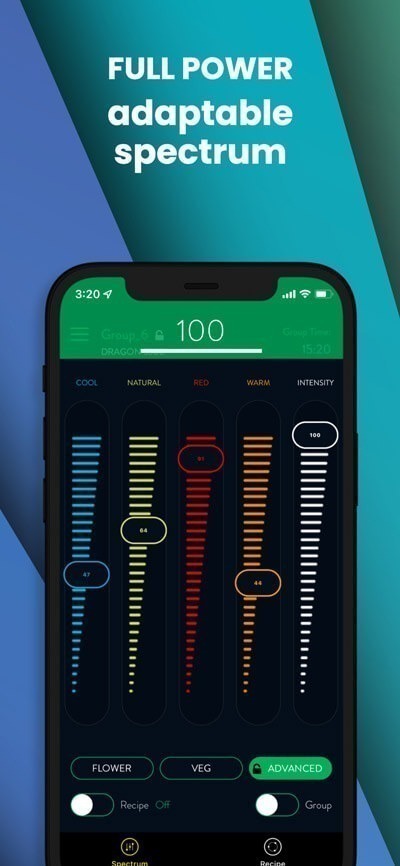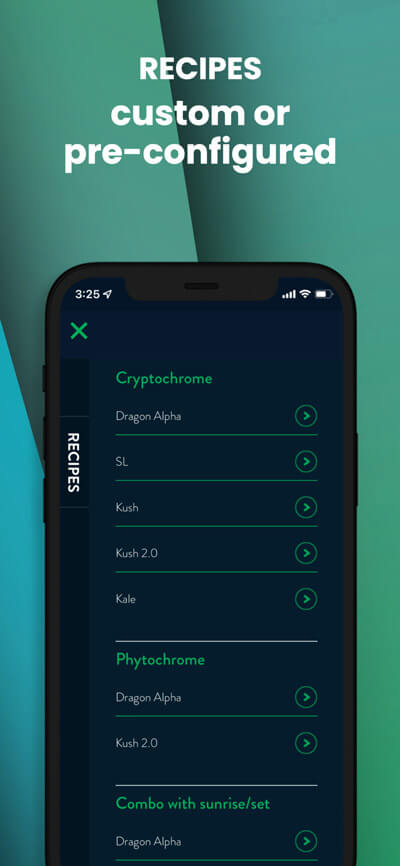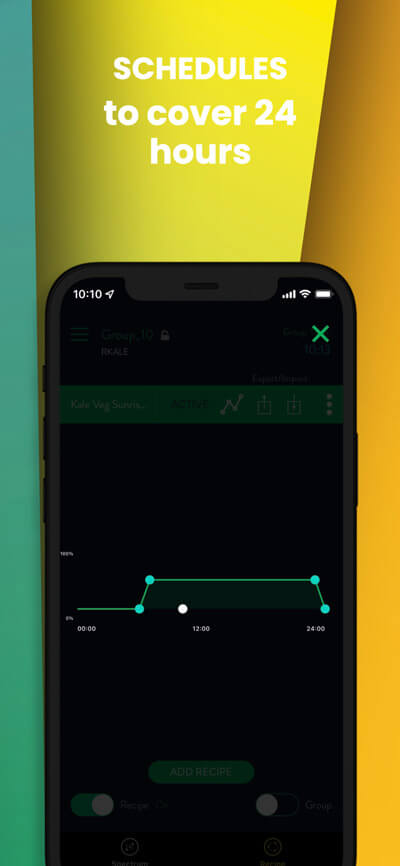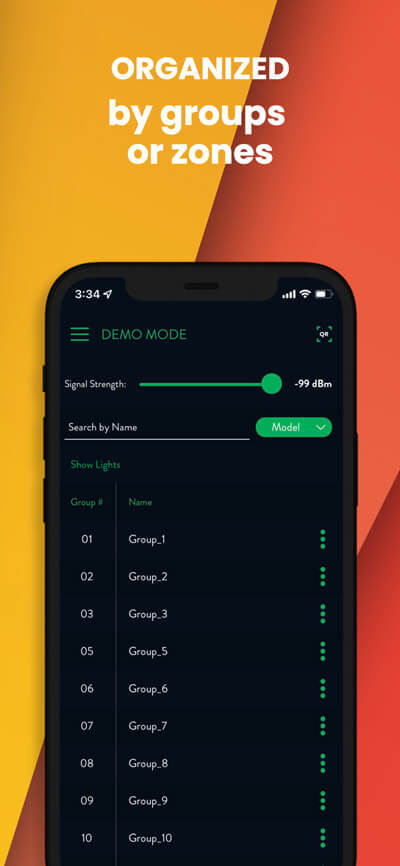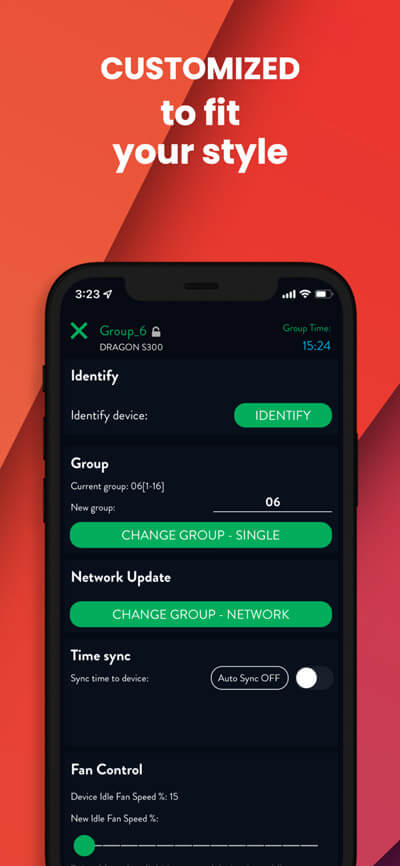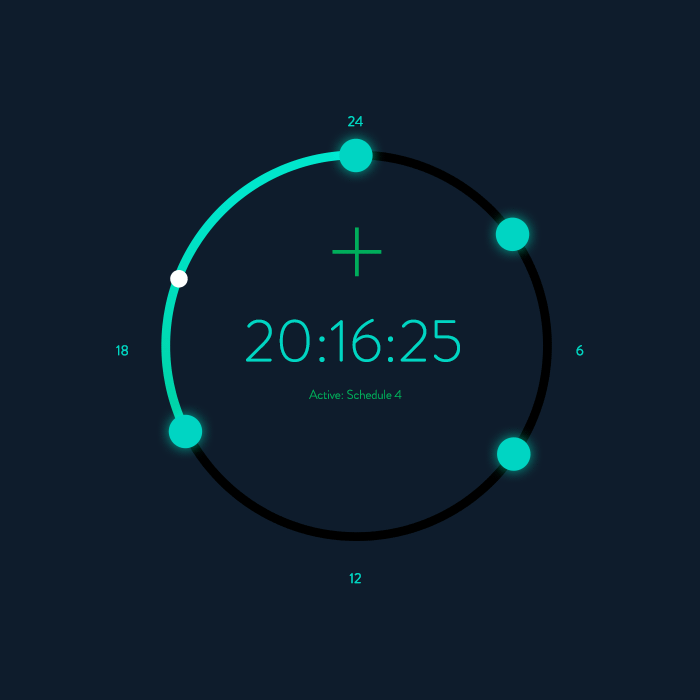 GET OUT YOUR COOK BOOK
Theia app gives you complete flexibility to design your own custom light recipes, save them to the cloud and deploy them as needed. Embrace your inner control freak!
If your not in the mood to cook tonight, then try out one of our proven recipes. Each one has been vetted by industry experts with 100's of runs under each one. Check them out here: Recipes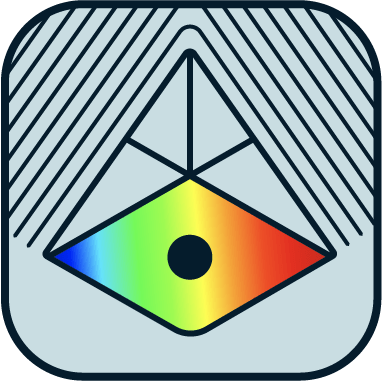 THEIA CIRRUS
Global, cloud-based control over every aspect of your lighting, Theia Cirrus keeps you connected no matter the when or the where…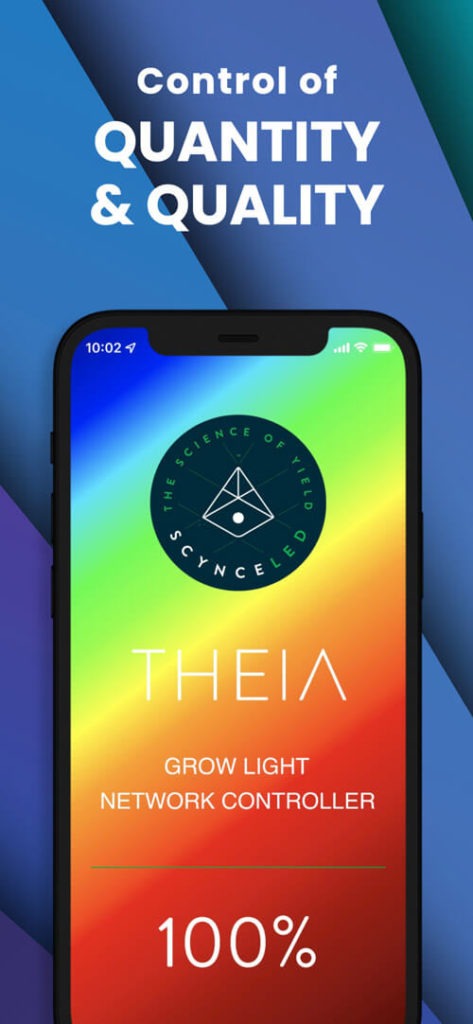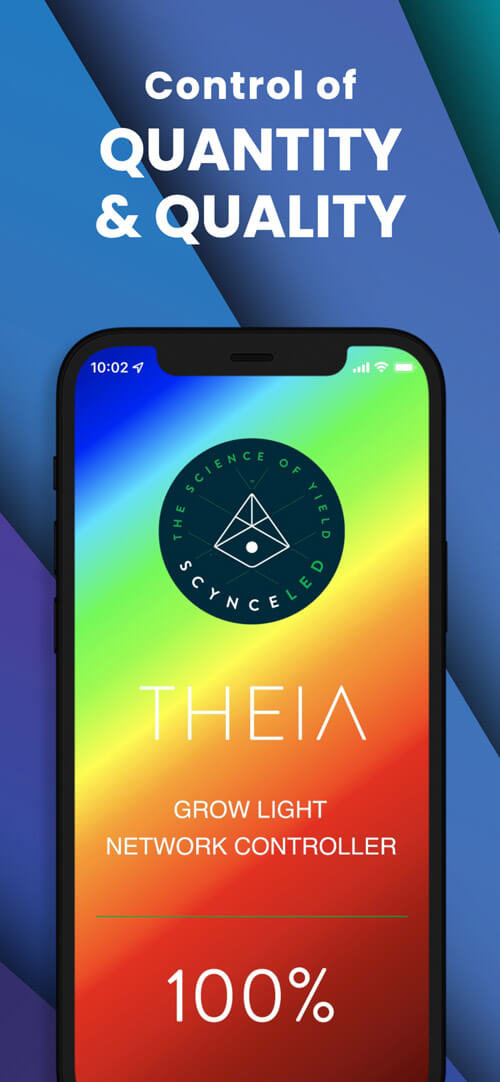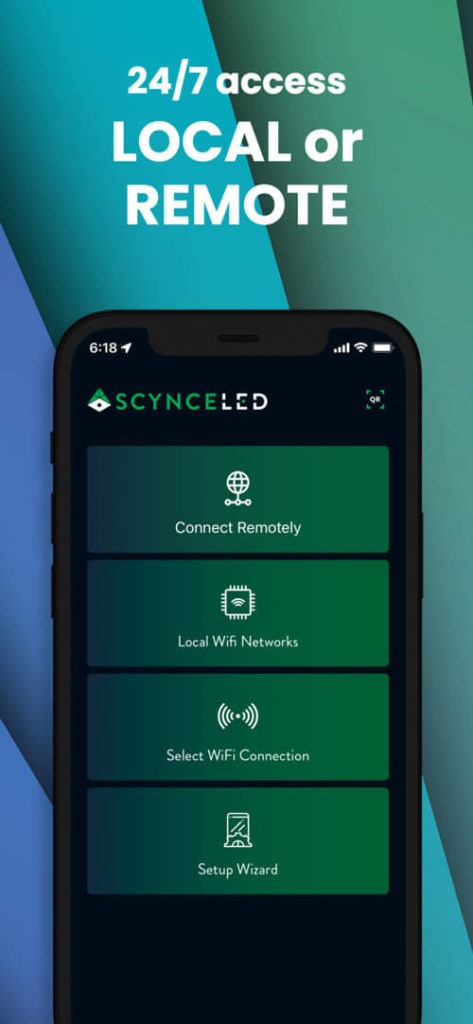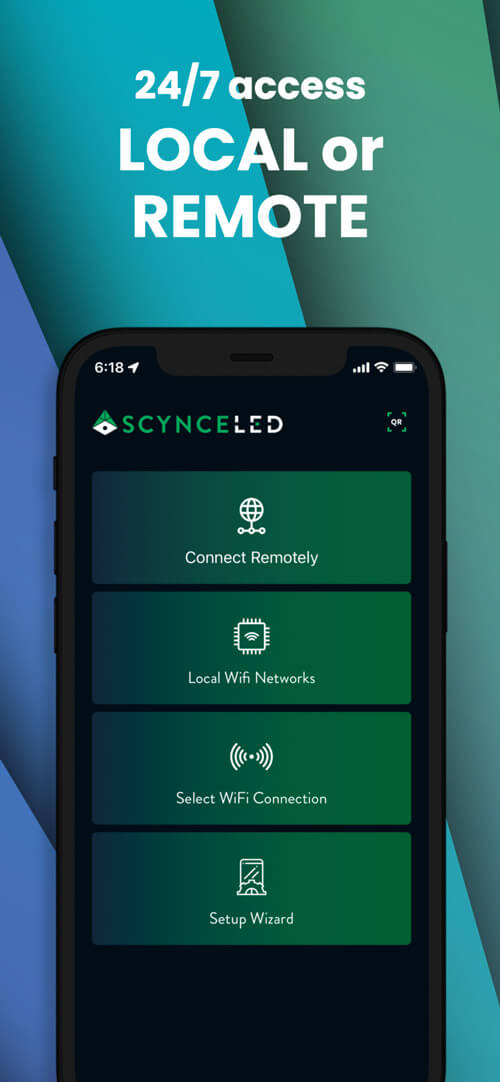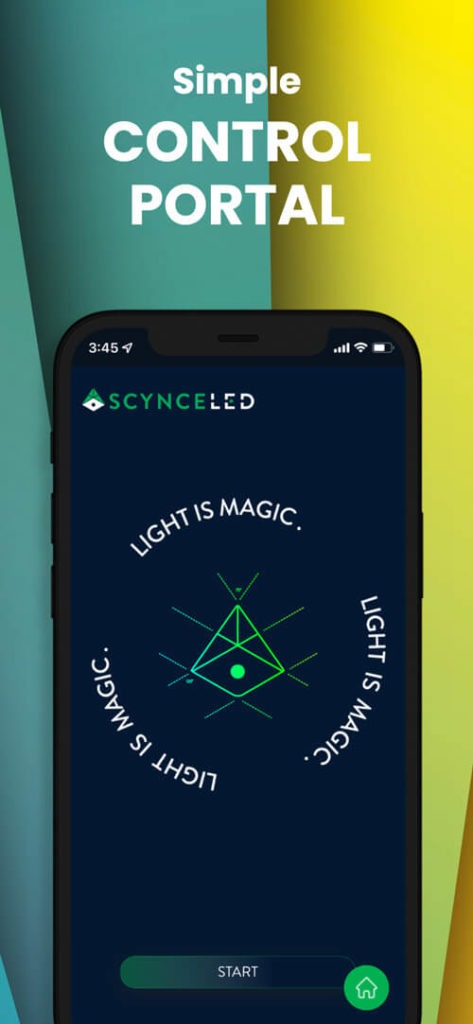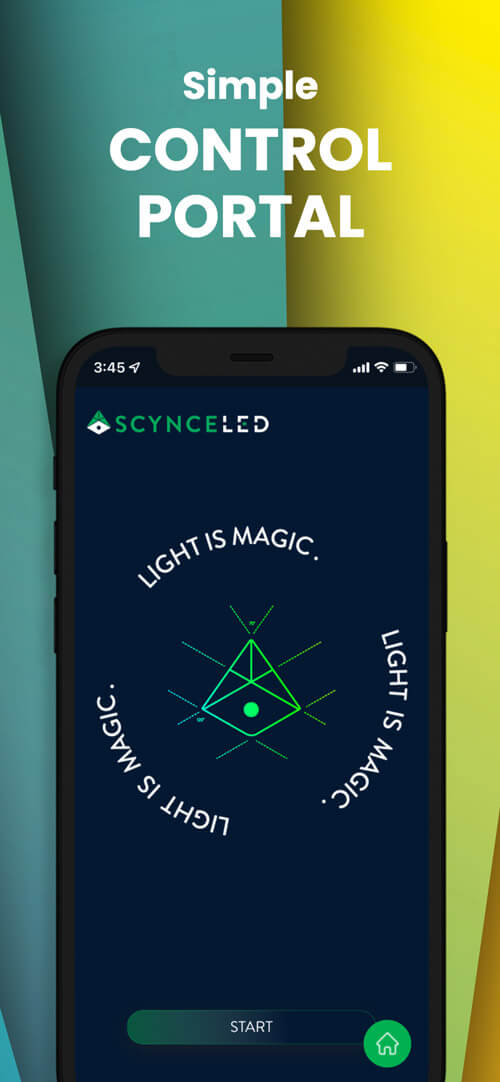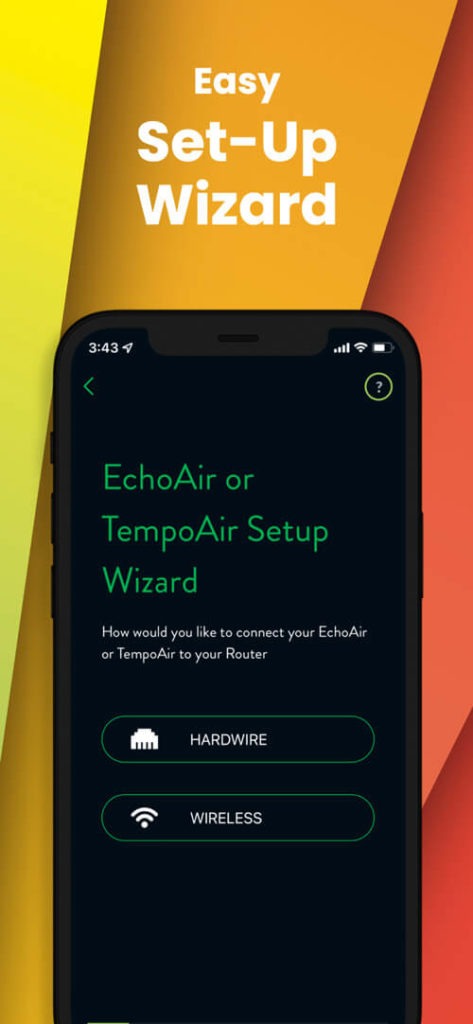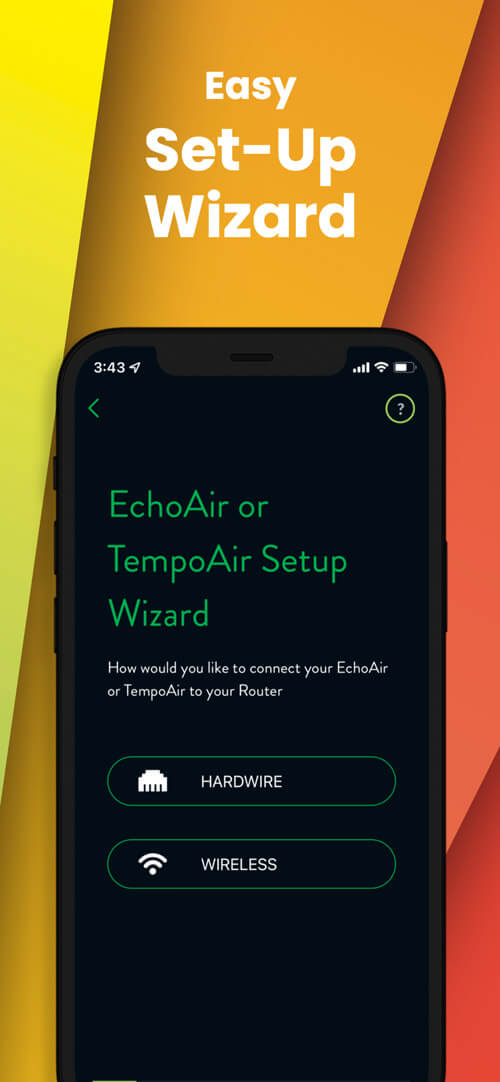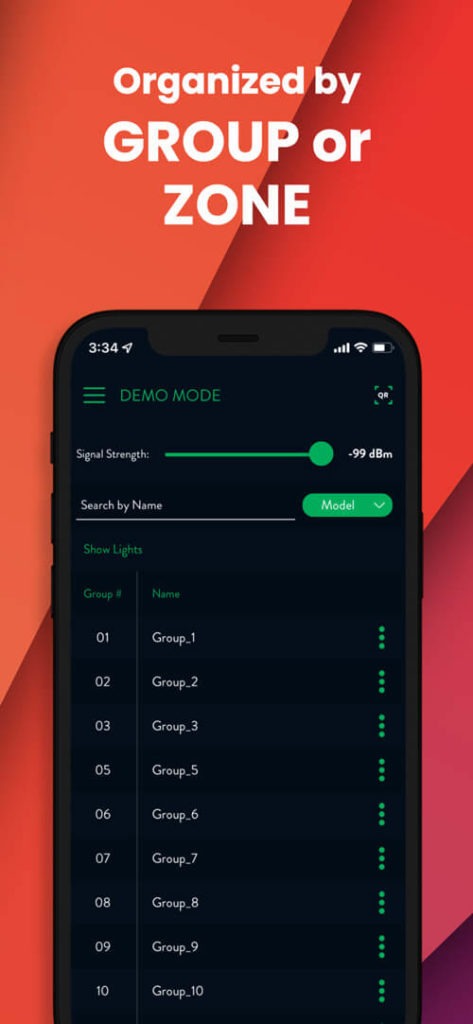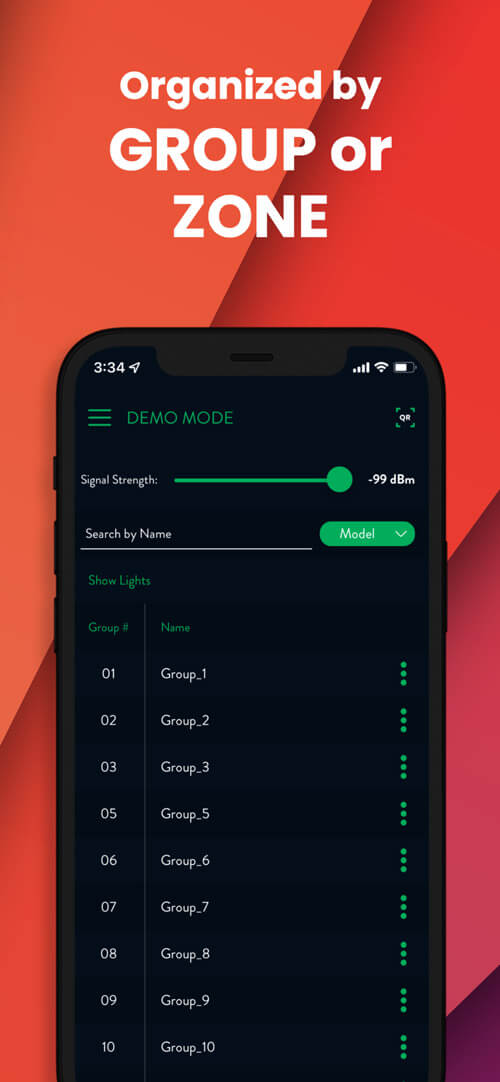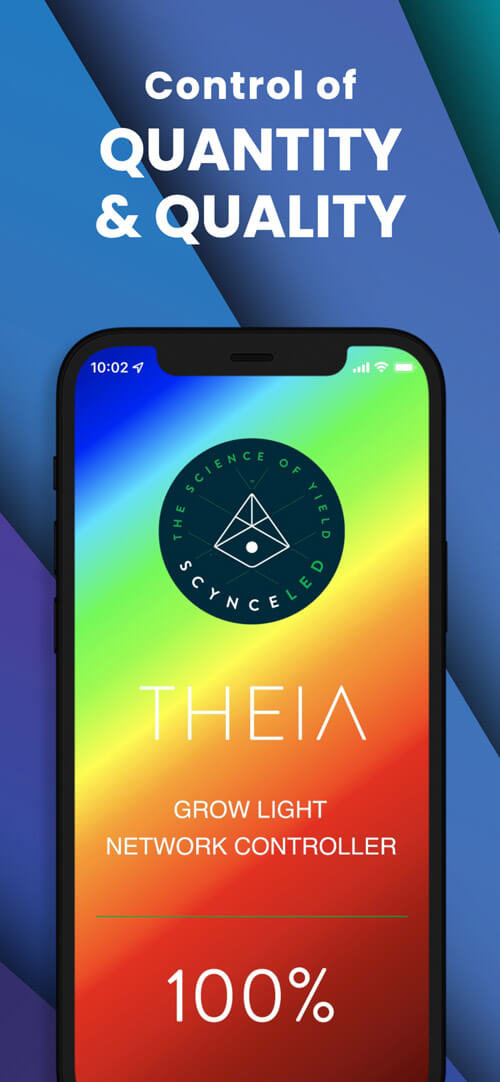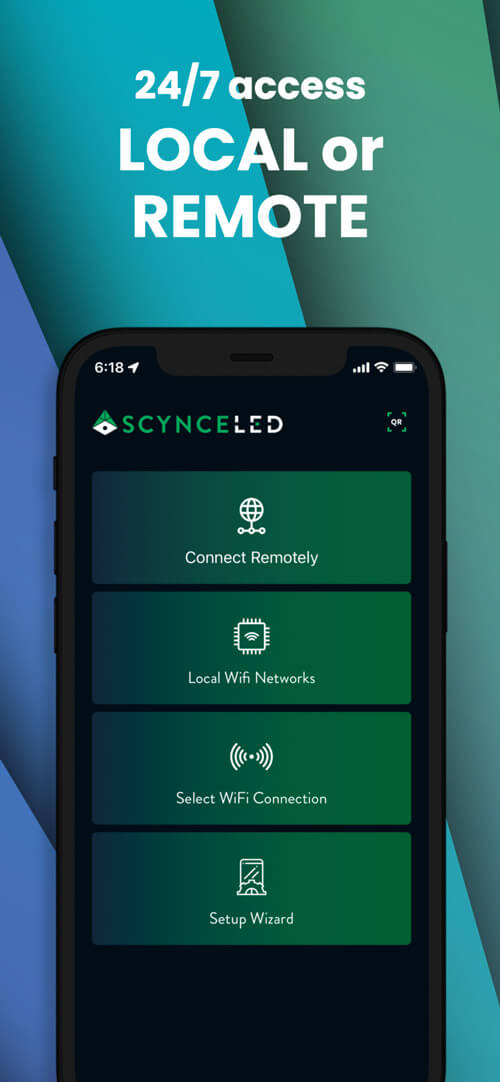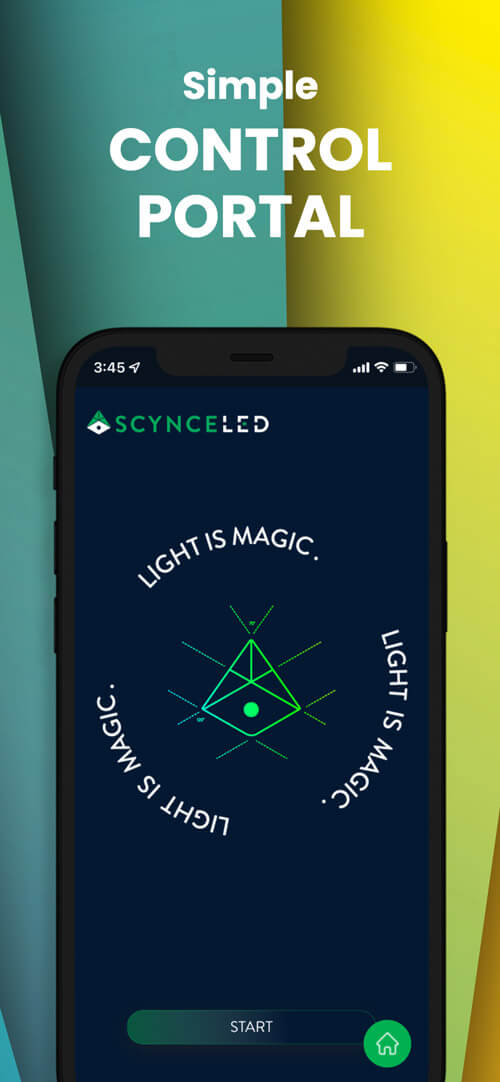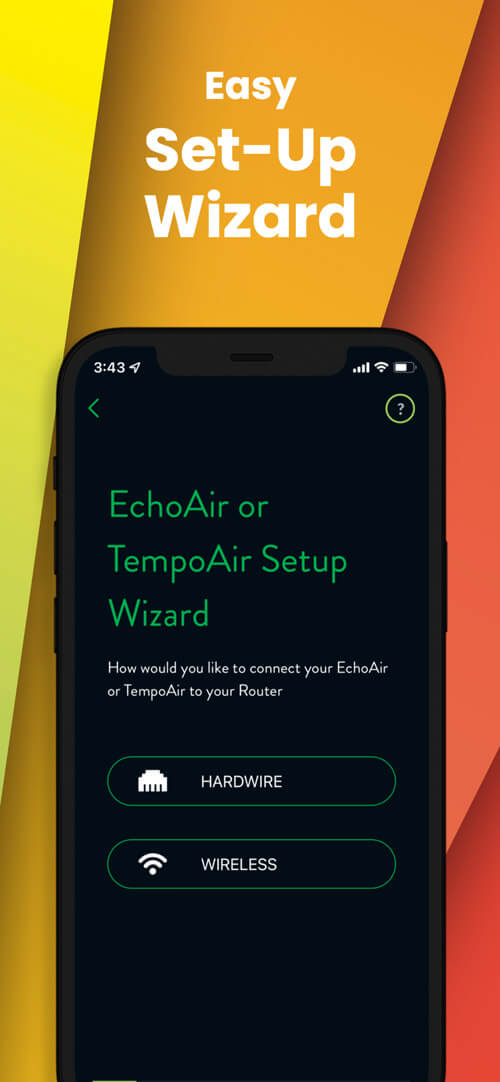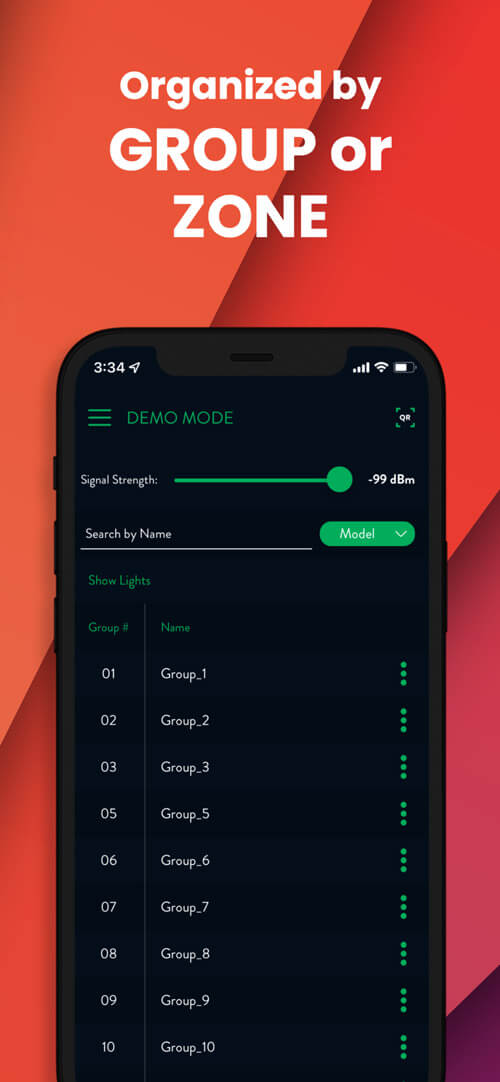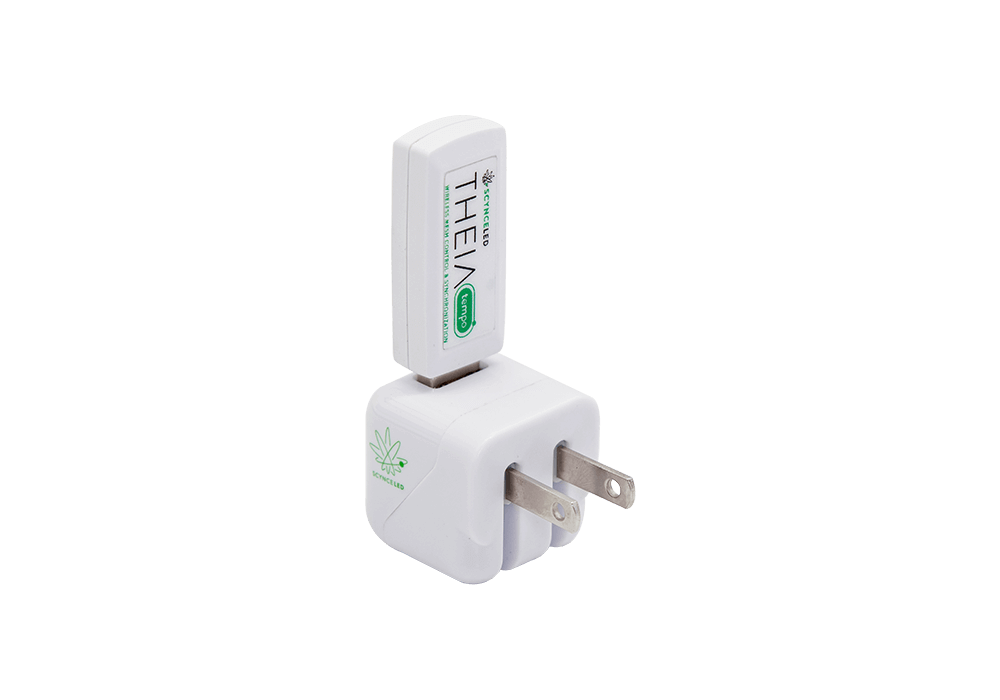 The THEIA TEMPO saves your bacon when you have an unforeseen power outage. With a built-in battery back up, your light recipes will be right on schedule, even if your power company can't give you reliable service.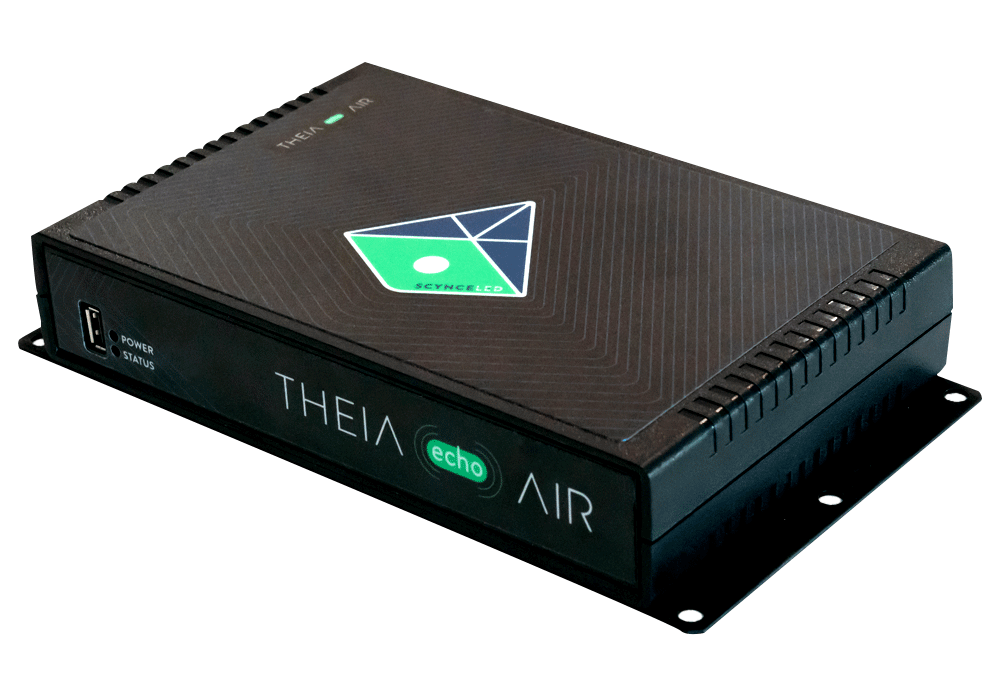 The ECHO AIR provides advanced web-based access and control from anywhere in the world. It can also seamlessly link your existing environmental control system with your Scynce LED lights. With the ability to receive ethernet or 0-10v inputs, the Echo will relay the dimming or spectral control commands to the lights either wired or wirelessly. Whether you have a wired connection to a system like the TrolMaster Hydro X (using 0-10v) or you need a custom API to integrate with systems like Argus (using ModBus or BACnet), we've got you covered.
SUPPORTED SENSORS: Temperature / Humidity / PPFD
DIGITAL CONTROL
Complete. Absolute. Utter.
There's no other way to describe the level and detail of control that can be at your fingertips. From one room to thirty, 50sf to 100,000sf, from California to Johannesburg, you have access and CONTROL, 24 hours a day.
| Theia Hardware Functionality Chart | Tempo | Echo Air |
| --- | --- | --- |
| Battery Backup & real-time clock – Keeps time in the event of power outage | x | x |
| Wifi – Allows global control of lights and sensors via web user interface: www.scynce.cloud |   | x |
| Scheduled Recipes – by the hour, day or week over the entire grow cycle |   | x |
| Modbus sensors input – currently only Apogee SQ-619-SS (other sensors coming soon) |   | x |
| Cirrus App – Used for configuration of Wifi, local connection, or web interface (control page) |   | x |
| Stratus App – Apple & Android app used for connecting directly via Bluetooth | x |   |
| Hardwire Ethernet – Can be plugged into a non-wireless internet network |   | x |
| Mesh Firmware Update – Used to update lights automatically over the mesh |   | x |
| Modbus control input for integration with external controllers (Argus, Agrowtek, etc) |   | x |
| Analog Input – Control master intensity via 0-10v input. |   | 1 |
| Analog Output – Can be used to control other light systems that require a 0-10v dimming input. |   | 5 |
| D10 Output – digital 0-10v output for full function control via a wired connection to any Scynce lights |   | x |