Is There An App For That?
Of course there is. Theia gives you complete control over all the lights in your facility. Now that's smart!
INTENSITY
Control the energy your light is emitting from 0-100% with dim-to-zero capabilities.
SPECTRUM
Design your own custom lighting experience with complete control over which color channels are on at what percentage.
SCHEDULING
Set the on/off time and add in features like a sunset & sunrise ramp.
RECIPES
Create and upload your own personal lighting recipes to give your plants exactly what they need.
CONTROL
Connect wirelessly through our mesh network to gain complete control over 1 or a group of 10,000 lights.
Wireless Installation Made Easy
The Theia app was designed with the grower in mind. It's quick and easy to set up with intuitive buttons that let you quickly find what matters most. If there's romance between light and crop, the Theia app would be the DJ.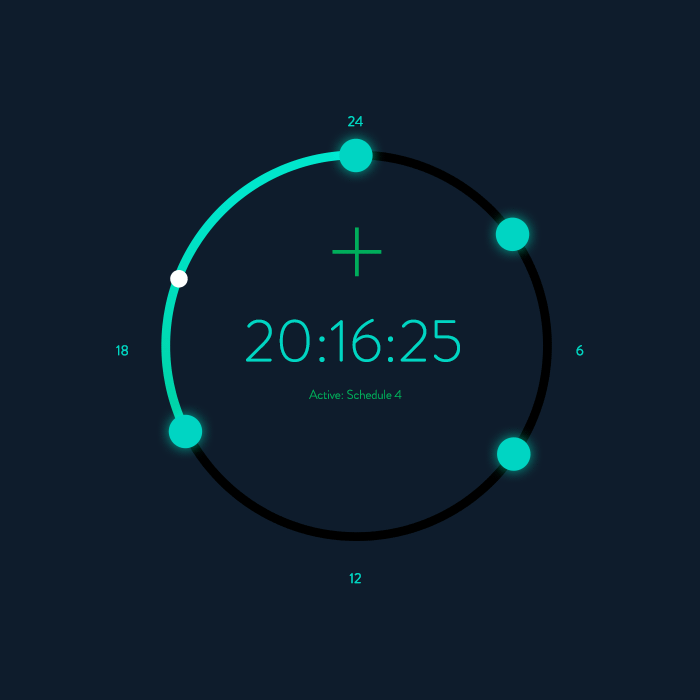 The Theia app gives you complete flexibility to design your own custom light recipes, save them to the cloud and deploy them as needed. Embrace your inner control freak!